Fax:+86 371-67993277
Tel: +86 371-67992755
Sales direct: +86 15838331071
E-mail:sales@battemachinery.com
http://www.extrusiongearpump.com
24h services
Extrusion gear pump,extrusion melt pumps,Extrusion T-die
Extrusion Gear Pumps:
Extrusion gear pump pressurizes and stabilizes pressure of hot melt polymers coming from the extruder, then send them into extruder dies. Extrusion melt pumps are widely applied in plastic, resin, rubber extrusion, such as pipes, film, pelletizing, plates, etc. Melt pump is widely applied in plastic extrusion field.Types: CE, ZB-B, ZB-C, ZB-E, ZB-H, ...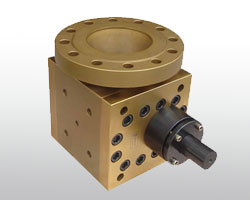 Reactor Gear Pumps:
Reactor gear pump with large suction inlet flange design is used to transport medium or high viscosity materials out of vacumn reaction kettle in dacron, acrylic fibers, polyethylene, resin, medical, binding agent, polyol, and other industries. Machinable materials can be ABS, PS, PC, PET, SAN, PP, PE, Biopolymers, etc.Reactor melt pump types: ZB-K, ZB-F, ...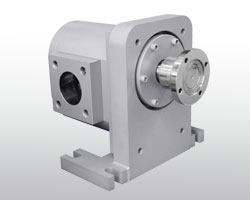 Chemical Gear Pumps:
Chemical gear pump is mainly used in chemical and pharmaceutical industries to transport low or medium viscosity melts, especially for chemical, acidic or caustic material. Chemical gear pump is suitable for chemical engineering, chemical fiber, oil, food, biology, medical, and other industries. Custom types are available.Chemical melt pump types: ZB-W, ZB-X, ...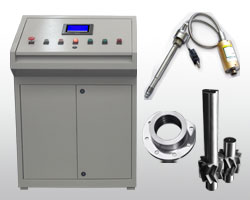 Spare Parts & Control System:
Spare parts and control system for melt pumps include gears, flange, heater, drive system, control system, etc. The external gearing cylindrical gears can be straight gear, helical gear, or herringbone gear design. Extrusion melt pumps can adopt PLC or PID control system provided by Batte. As one of famous gear pump manufacturers, Batte can manufacture pumps with different materials as per requirement.